Excellent and professional translations
We offer professional translations that will help you reach new customers and markets. With years of experience and access to more than 2,000 highly qualified professional translators worldwide, we use experts to meet your specific needs.
Our project managers will help you get professional translations that reflect your industry, brand identity, and personal tone of voice.
Whether you need a document translated into just one language or an operating manual in over 60 languages – you've come to the right place!
Save time and resources. With our know-how and expertise, we professionally take care of your translation projects.
Highest quality standards. We work in accordance with DIN EN ISO 17100, the European quality standard for translation services, and are committed to ensuring quality in linguistic and technical terms in accordance with these guidelines. The basis for this is the 'four-eyes principle'. With this option, all our translations are checked and proofread by a second professional translator.
Mother tongue principle. Our text translators work exclusively in their native language and take into account all linguistic subtleties in the source and target languages.
Security. Of course we handle sensitive customer data discreetly. Thanks to existing confidentiality agreements and individual non-disclosure agreements with our employees and service providers, we guarantee secure storage and management of your data and documents.
The project management. In our translation agency, we highly value efficient and customer-oriented project management. With us, your translation projects are in best hands!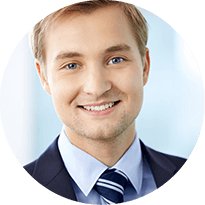 We are here for you.
Our team is at your disposal daily from 08:30 – 16:30.
With ambition, love for languages and a lot of energy, we strive every day to achieve the best possible result, so that our work corresponds exactly to your wishes and ideas.